SCROLL
CM-S Sheet Making Machine
DESCRIPTION
The sheet machine applies in vacuum formation products; refrigerator inner board, suitcase, folder, and ice cup, etc.
Extruder output depends on sheet thickness.
TPE foam sheet production.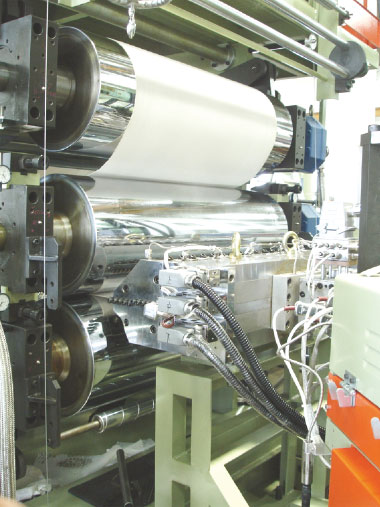 3rd Roller Features:
Each roller has hard surface polishing with mirror chrome plating.
Roller equips automatic power off switch and emergency stop system.
Cooling rollers selects special steel with frequency treatment.
CONTACT
If you have any needs, or are interested in our products, welcome to contact us.
Read More